VOLTA Elektromos kerékpár gyártó cég ismertető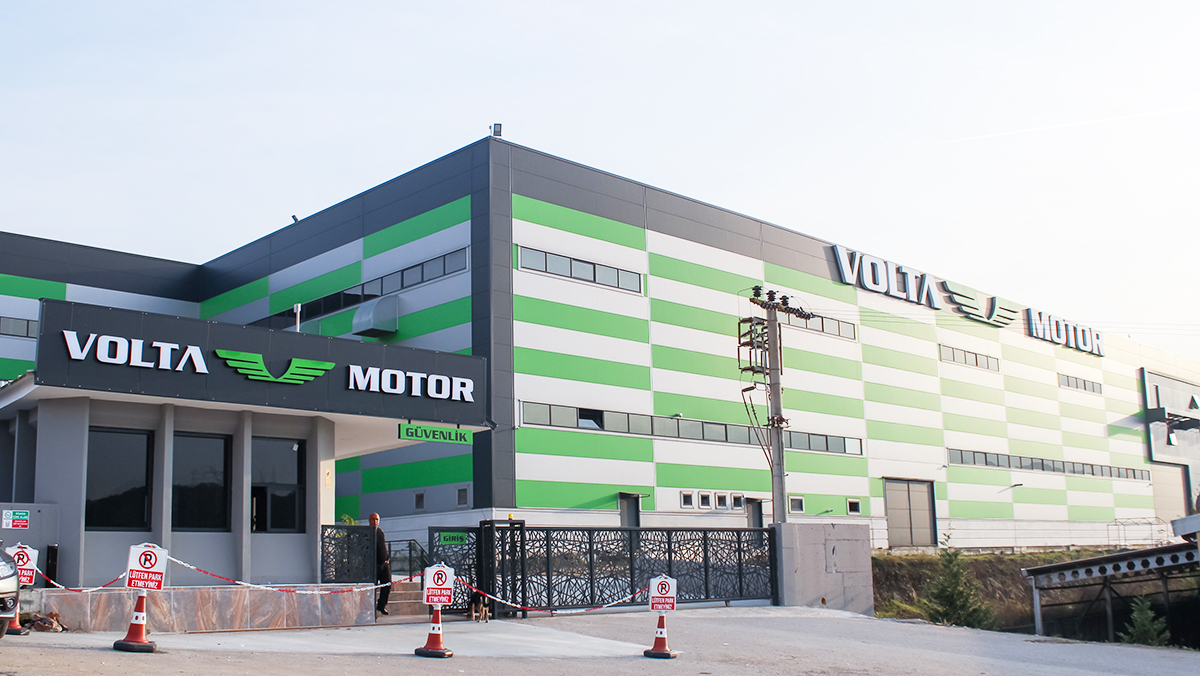 Volta Motor has taken its name from Alessandro Giuseppe Antonio Anastasio who is an Italian physicist of Russian origin whose invention of the first electrochemical battery. It's been established through its dynamic staff in order to be associated with economical, environmental and high quality transportation.  Its products were produced as a result of the commercialisation of many award-winning R&D projects that were carried out during the years of establishment have been well-liked by its consumers within a very short time, and it has become one of the top selling electrical vehicle brands of Turkey.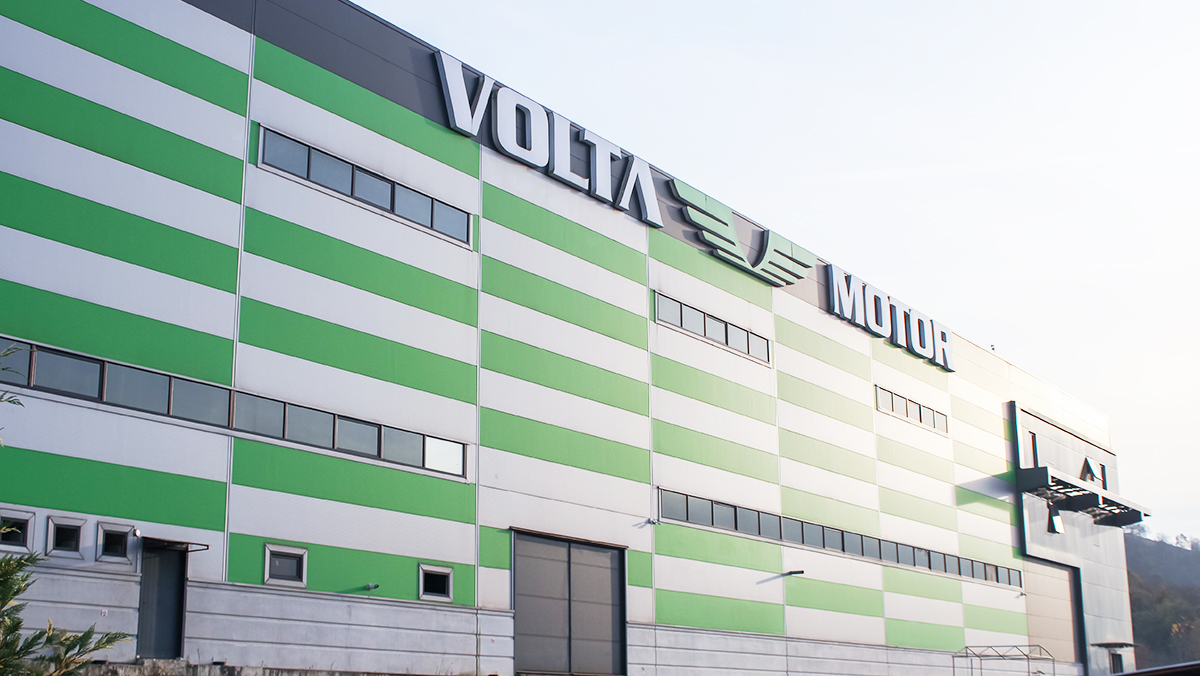 Volta Motor produces more productive, more environmental and higher performance vehicles when compared to its competitors, and has undertaken to provide these vehicles at a reasonable cost to its consumers as its mission. As a result of the growth and quality development that it has carried out in a short timespan it has gained sales representatives in various countries of the World.  It has been making the most extensive electrical vehicle production at its modern integrated production plant which is located within Gümüşova Organized Industrial Zone. Its machines and equipment are industry-leading.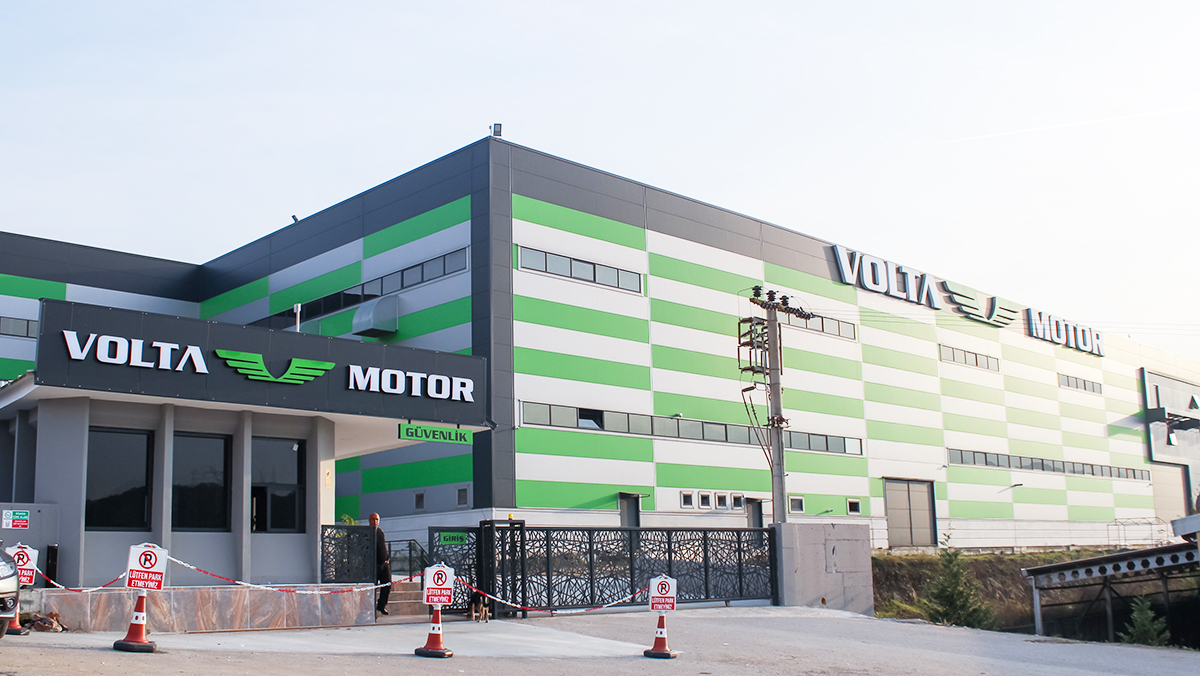 At the same time in respect of dealer and customer loyalty it has made a difference by applying the principle of fair trade within the sector. Sustainable quality and customer satisfaction are always the priority of the company. Our aim is to make transportation which is socially everyone's common issue safe, economical and joyous. Our vision is to be a recognized and in demand as the trademark in the market of electrical vehicles in the World. And our mission is to prioritize environmental consciousness without compromising from quality when providing safe and economical transportation to our customers.
<!-- ####### YAY, I AM THE SOURCE EDITOR! #########-->
<h1 style="color: #5e9ca0;">You can edit <span style="color: #2b2301;">this demo</span> text!</h1>
<h2 style="color: #2e6c80;">How to use the editor:</h2>
<p>Paste your documents in the visual editor on the left or your HTML code in the source editor in the right. <br />Edit any of the two areas and see the other changing in real time.&nbsp;</p>
<p>Click the <span style="background-color: #2b2301; color: #fff; display: inline-block; padding: 3px 10px; font-weight: bold; border-radius: 5px;">Clean</span> button to clean your source code.</p>
<h2 style="color: #2e6c80;">Some useful features:</h2>
<ol style="list-style: none; font-size: 14px; line-height: 32px; font-weight: bold;">
<li style="clear: both;"><img style="float: left;" src="https://html-online.com/img/01-interactive-connection.png" alt="interactive connection" width="45" /> Interactive source editor</li>
<li style="clear: both;"><img style="float: left;" src="https://html-online.com/img/02-html-clean.png" alt="html cleaner" width="45" /> HTML Cleaning</li>
<li style="clear: both;"><img style="float: left;" src="https://html-online.com/img/03-docs-to-html.png" alt="Word to html" width="45" /> Word to HTML conversion</li>
<li style="clear: both;"><img style="float: left;" src="https://html-online.com/img/04-replace.png" alt="replace text" width="45" /> Find and Replace</li>
<li style="clear: both;"><img style="float: left;" src="https://html-online.com/img/05-gibberish.png" alt="gibberish" width="45" /> Lorem-Ipsum generator</li>
<li style="clear: both;"><img style="float: left;" src="https://html-online.com/img/6-table-div-html.png" alt="html table div" width="45" /> Table to DIV conversion</li>
</ol>
<p>&nbsp; &nbsp; &nbsp; &nbsp; &nbsp; &nbsp; &nbsp;</p>
<h2 style="color: #2e6c80;">Cleaning options:</h2>
<table class="editorDemoTable">
<thead>
<tr>
<td>Name of the feature</td>
<td>Example</td>
<td>Default</td>
</tr>
</thead>
<tbody>
<tr>
<td>Remove tag attributes</td>
<td><img style="margin: 1px 15px;" src="images/smiley.png" alt="laughing" width="40" height="16" /> (except <strong>img</strong>-<em>src</em> and <strong>a</strong>-<em>href</em>)</td>
<td>&nbsp;</td>
</tr>
<tr>
<td>Remove inline styles</td>
<td><span style="color: green; font-size: 13px;">You <strong style="color: blue; text-decoration: underline;">should never</strong>&nbsp;use inline styles!</span></td>
<td><strong style="font-size: 17px; color: #2b2301;">x</strong></td>
</tr>
<tr>
<td>Remove classes and IDs</td>
<td><span id="demoId">Use classes to <strong class="demoClass">style everything</strong>.</span></td>
<td><strong style="font-size: 17px; color: #2b2301;">x</strong></td>
</tr>
<tr>
<td>Remove all tags</td>
<td>This leaves <strong style="color: blue;">only the plain</strong> <em>text</em>. <img style="margin: 1px;" src="images/smiley.png" alt="laughing" width="16" height="16" /></td>
<td>&nbsp;</td>
</tr>
<tr>
<td>Remove successive &amp;nbsp;s</td>
<td>Never use non-breaking spaces&nbsp;&nbsp;&nbsp;&nbsp;&nbsp;&nbsp;&nbsp;to set margins.</td>
<td><strong style="font-size: 17px; color: #2b2301;">x</strong></td>
</tr>
<tr>
<td>Remove empty tags</td>
<td>Empty tags should go!</td>
<td>&nbsp;</td>
</tr>
<tr>
<td>Remove tags with one &amp;nbsp;</td>
<td>This makes&nbsp;no sense!</td>
<td><strong style="font-size: 17px; color: #2b2301;">x</strong></td>
</tr>
<tr>
<td>Remove span tags</td>
<td>Span tags with <span style="color: green; font-size: 13px;">all styles</span></td>
<td><strong style="font-size: 17px; color: #2b2301;">x</strong></td>
</tr>
<tr>
<td>Remove images</td>
<td>I am an image: <img src="images/smiley.png" alt="laughing" /></td>
<td>&nbsp;</td>
</tr>
<tr>
<td>Remove links</td>
<td><a href="https://html-online.com">This is</a> a link.</td>
<td>&nbsp;</td>
</tr>
<tr>
<td>Remove tables</td>
<td>Takes everything out of the table.</td>
<td>&nbsp;</td>
</tr>
<tr>
<td>Replace table tags with structured divs</td>
<td>This text is inside a table.</td>
<td>&nbsp;</td>
</tr>
<tr>
<td>Remove comments</td>
<td>This is only visible in the source editor <!-- HELLO! --></td>
<td><strong style="font-size: 17px; color: #2b2301;">x</strong></td>
</tr>
<tr>
<td>Encode special characters</td>
<td><span style="color: red; font-size: 17px;">&hearts;</span> <strong style="font-size: 20px;">☺ ★</strong> &gt;&lt;</td>
<td><strong style="font-size: 17px; color: #2b2301;">x</strong></td>
</tr>
<tr>
<td>Set new lines and text indents</td>
<td>Organize the tags in a nice tree view.</td>
<td>&nbsp;</td>
</tr>
</tbody>
</table>
<p><strong>&nbsp;</strong></p>
<p><strong>Save this link into your bookmarks and share it with your friends. It is all FREE! </strong><br /><strong>Enjoy!</strong></p>
<p><strong>&nbsp;</strong></p>